I was a touring musician for many years, but when I taught my very first lesson to five year old Alicia, I knew I had found my true calling. I love every minute of teaching lessons to my wonderful students! I have taught well over a hundred private students piano, voice, beginning guitar, theory, composing, and songwriting. I have a degree in music. I also used to teach songwriting workshops around the world. I have taught practically every age from 2 to 80 years old!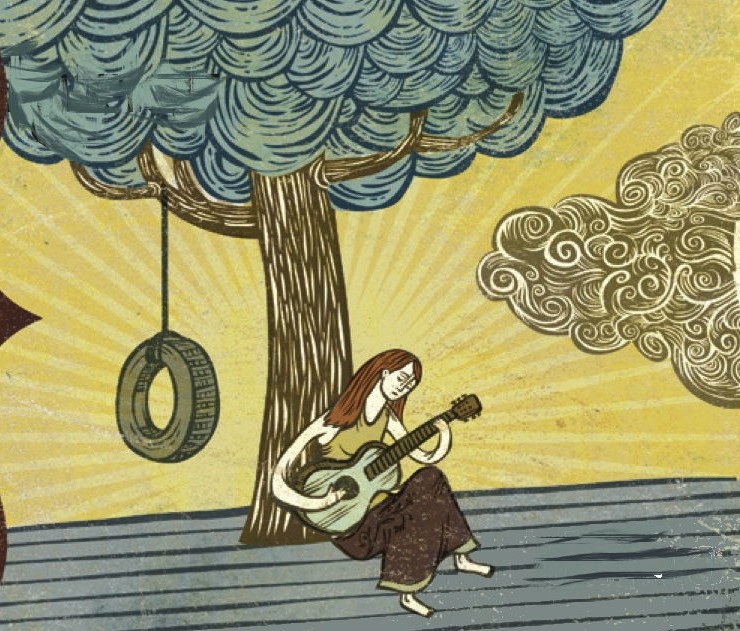 I customize your lessons to what you or your child would like to do the most. I do some book work and reading of notes, but I can also incorporate really fun elements like chord chart reading and simple theory. With my simple method of teaching theory, my students (even four year olds) are composing their own music on an iPad program and then transferring that into Logic Pro, a powerful production program, to add instrumentation and beats. I can also focus on songwriting and can even record the songs you write.

For voice I have studied multiple techniques and combine the best that I have found. I also use things like colors to help you visualize how to sing the best you can.

My rates are

$25 for a half hour

$40 for forty five minutes

$50 for an hour

Please email me at iamkatehurley@gmail.com or call or text me at 303-946-9875 to schedule our first lesson!
I also play at weddings which can include writing a special song for the couple. I can learn and sing most songs on guitar, piano, mandolin, and the hammered dulcimer. Learn more about this at katehurleymusic.com
Chris, Mother of Kellen, Age 9

"My son has been taking lessons from Kate and she has always been encouraging, patient, and responsive to his interests. Since beginning with piano to now incorporating singing and composing, he has learned and discovered more than expected under Kate's guidance. She has a very easy going temperament while obviously very knowledgeable about many aspects of music. We are grateful to have found Kate."

Mother of Poorvi D, Age 15

"A fun, talented teacher, Kate makes exploring and practicing music a passion instead of a task. Her soulful voice and supportive techniques encourage her students with voices and skills of all types to improve themselves. Furthermore, she implements out-of-the-box warm-ups to help her students fully understand how to utilize different aspects of their voice. My child started taking voice lessons much later (in her teens) than most children and it was very important to have a teacher who knew how to keep her interested. Kate is accepting and conscientious of how her teaching impacts her students, and it is clear that she cares about her job. While she taught my child, my child was able to go from stretching to reach a 2 octave range to confidently being able to sing 2.5-3 octaves. I am also aware of Kate's efforts to teach music to children who are less privileged. I think Kate is a wonderful teacher and I highly recommend her for all students."

Krystal W.

"Taking voice lessons with Kate was a great experience! Every lesson starts off with vocal warm ups to strengthen and improve your voice. She uses colors and props to explain concepts which really helped me and my singing. I could hear improvement in my voice after every week. Not only have I learned so much but I also had fun during the process. These were the best voice lessons that I have ever had, and I hope that future students will have as good of an experience as I did."

Chris, Father of Zara, Age 9

"So thankful we found Kate. Our daughter looks forward to lessons every week. Great teachers like Kate inspire children to work hard and have fun."

Curtis, Father of Ian, Luke, and Maggie

"Our family has taken many voice and piano lessons with Kate over the course of a year or so and she is highly recommended. Kate is absolutely wonderful with kids (and adults!) of all ages - she adjusts to everyone's" level and always has an infectious joy about her teaching. The kids look forward to time with her and rightfully so: she makes it fun and they learn something at the same time. Thanks, Kate!

Pam, Mother of Sophia, Age 8

"Sophia is so lucky to have Kate as a piano/music teacher. Kate always keeps Sophia engaged and motivated. Sophia is always eager to come for her lessons, because she gets to play for Kate and sing the last few minutes of class."